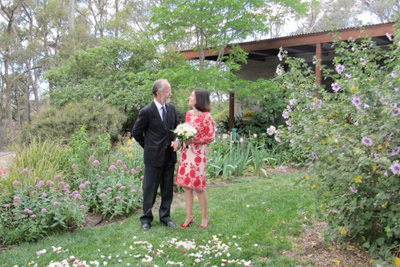 Jane and Peter:
'You have wonderful presence as a celebrant! We felt we were in safe hands from the outset and this was borne out on the day. During preparation you were clear, approachable, and reassuring, with timely updates. You were warm but firm! On the day you inspired confidence in us, in the readers, the guests, and the musicians, with your attention to detail. Thank you.'
Photo credit: Michelle Whaley.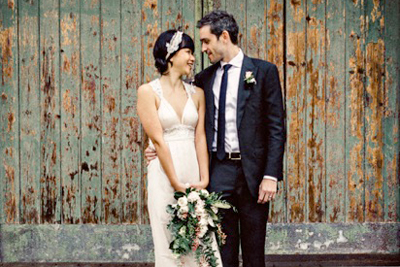 Will and Hang:
'When we first started planning a wedding we had no idea what to do, but you did an amazing job and we couldn't have been happier. You were such an important part of our special day. Glowing, glowing testimonial from us.'
Photo credit: Maho & Pea/PMCalvert. www.pmcalvert.com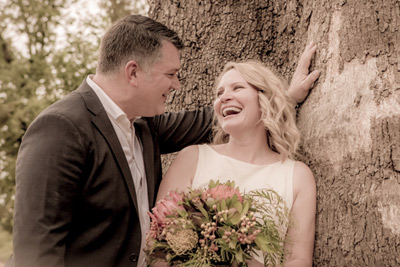 Michelle and Lee:
'We would like to thank you for being part of our wonderful wedding - the one you helped us create. We are so, so happy that we went ahead with our plans to get married in Fryerstown - it was utterly perfect in every way. Thank you from a very, very happily married Michelle and Lee xo.'
Photo credit: Kate Deagan Photography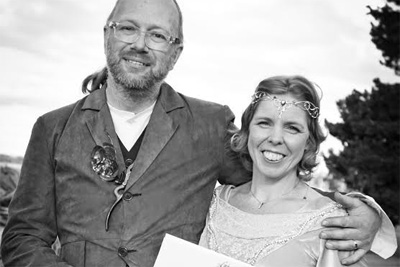 Gretel and Philip:
'You gained our trust immediately - you were so thoughtful, creative and accommodating with our themes and wishes. Your suggestions were profound. We never imagined that we could feel so involved and part of the script. Thank you so much for your truly wonderful guidance and support to create our unique ceremony.'
Photo credit: Elise Dutra.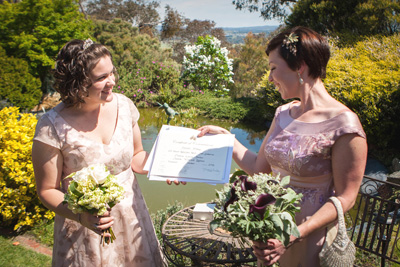 Justine and Monica:
'Tamsin came highly recommended from friends so we knew we were in good hands from the start. We wanted our ceremony to be a reflection of us as a couple and Tamsin tailored our ceremony accordingly. Tamsin was very easy to work with, despite our living hours apart. She was accommodating, thorough, pleasant, but never afraid to prompt us when it was needed. Once again – highly recommended.'
Photo credit: Martin Keep Photography. www.martinkeep.com.au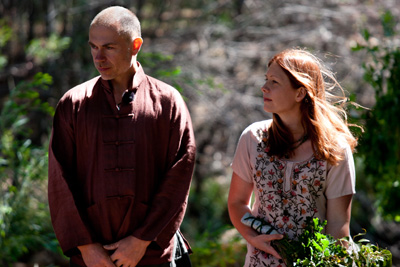 Hamish and Jika:
'Beautiful Beautiful Beautiful Wedding! Thank you, lovely Tamsin! Beautiful!'
Photo credit: Oliver Holmgren Photography.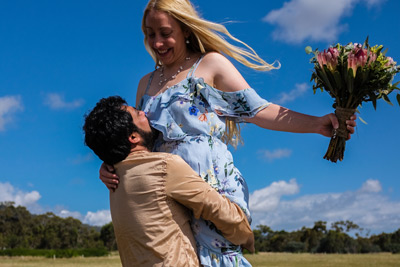 Lauren and Arun:
'We could not have been more satisfied with our wedding. Tamsin's friendly advice and flexible attitude inspired us to customize every stage of the ceremony to suit our own preferences – effortlessly! We had a lovely day, we were VERY moved, and many of our guests made it a point to tell us that it was the most meaningful and personal wedding they had ever attended. We definitely owe this all to Tamsin! Thank you!'
Photo credit: Terry Grainger.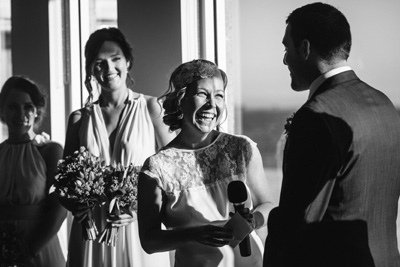 Dina and Ryan:
'Tamsin was fun to work with in preparation for our ceremony. She had plenty of helpful suggestions as we needed plenty of guidance! Tamsin's relaxed manner kept us both calm and ensured a memorable, fun ceremony. We can highly recommend Tamsin.'
Photo credit: Paul McGinty. www.paulmcginty.com.au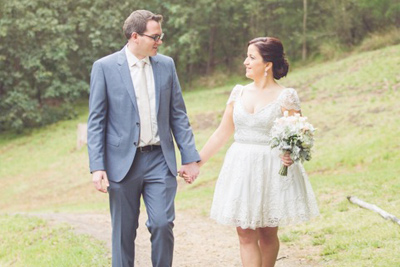 Fiona and Matt:
'We didn't know before what we wanted in our wedding. You asked just the right questions to help us WORK OUT what we wanted. You gave us lots to consider, and plenty of room. And thanks to you we HAD exactly what we wanted. You were amazing. Thank you.'
Photo credit: RNL/Linh Campbell Davies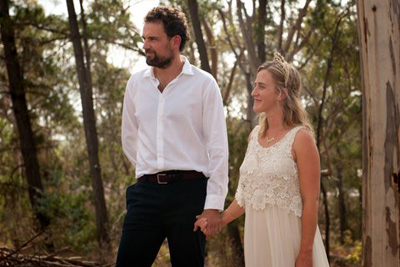 Sally and Doug:
'We marvelled at your ability to convert our words and ideas into a script that was poetic, entertaining, heartfelt and true to our intentions. We always felt that you were available if we had queries and you responded promptly and thoughtfully. We were amazed at the work you put in and at your great suggestions. Throughout the whole process you were clear, professional, warm and sensitive to our wishes. When it came to the BIG DAY we knew we could rely on you to be organised and prepared – and you were. Guests later commented that they thought you were a wonderful celebrant – that you allowed us to shine. With your help we created a ceremony that perfectly reflected us and our relationship and our thoughts on marriage. Thank You! P.S. We wracked our brains, but couldn't think of any areas for improvement.'
Photo credit: Chris Clarke Photography